Jill Brewis and André Taber went to New Caledonia on separate family holidays last year. They saw each other while out buying (what else?) food. Here, they share their impressions of eating on the island.
André: What a pleasant surprise to run into you. We were both making a trip to the bakery l'Atelier Gourmand (141 Route de l'Anse Vata) and I had just found out they had no pastries. It was a Monday. I made several trips back when pastries were on and the croissants, pains aux raisins and pains au chocolat were excellent. As well as traditional white baguette they did an 'artisanal' selection, with added seeds, nuts and fruit. I liked the one with sesame. And they sold good takeaway salads, apparently made in-house. New Caledonia is quite conservative and makes few concessions for tourists. They cling to the tradition of businesses closing for several hours in the middle of the day – something that even seems to be dying out in France. Also many shops close on Sundays and Mondays. Is this inconvenient or a charming différence? French culture is one of the main reasons to go to New Caledonia after all.
Jill: On Bastille Day, as André and Jenny had found, there was neither croissant nor pain au chocolat to be had. A day or so later we met them again and walked around the bay to Le Miretti-Gascon (24 Rue Gabriel Laroque), a restaurant recommended for its gourmet French food. It was all a bit old-fashioned, not just the premises but also the menu. Searching for something I wouldn't normally find in Auckland, I chose a fish I'd never heard of – picot. "A special New Caledonian fish," said the waitperson of this squat, thick little fish with a flavour akin to terakihi. Ernesto ordered sole meunière and pronounced it "pretty ordinary". And what did Jenny think of her confit of duck; and your fish?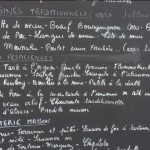 André: The confit duck and my mahimahi in mustard sauce both hit the spot. We also had a hard time choosing, though, because we were having trouble getting to grips with all the heavy French food in the tropical climate.
Next to Le Miretti-Gascon was where we got over that and embraced the opportunity to indulge in trad French cooking. Saveurs Gourmandes (2 Rue Paul Montchauve) was the real find of our holiday. It was like stepping into a time warp – a delicatessen that hasn't changed since at least the '70s – brown tiles and chiller cabinets full of delicately displayed terrines, sausages, rilletes, salads, and meals to take away.  The owners are from Alsace. Monsieur cooks out the back and Madame takes care of the shop. They love taking their holidays in New Zealand and Madame does her best to speak as much English as possible. We were so impressed with the onion tarts that we made sure we ordered quiches lorraines for our lunch on the hotel-room balcony a few days later.
Jill: We flew to a resort on the Isle des Pins, where I had expected to find more local food and traditional Melanesian dishes using local produce like crab. Although there was plenty of fish on restaurant menus it was almost all what would be found at city restaurants anywhere in the world. Where were the yams, the manioc, the tropical veg and fruits we saw in the markets? Then I heard about le bougna, a Melanesian delicacy much loved by the Kanak people. It's the local version of a hangi – a selection of chicken, lobster or fish with an assortment of local vegetables, wrapped in banana leaves and cooked on hot stones in the earth.  We ordered it for that night's dinner, much to the delight of the kitchen staff.
To form the banana leaf covering, the leaves are spread out in a large round shape, with empty half-shells of coconut placed under the outside of the circle to hold the leaves up into a basket shape. The food is then placed in the basket, coconut milk is poured over the food and the leaves are drawn up to enclose it all in a big bomb-shaped ball. A coconut thong is tied around the neck of the bomb to secure it before it is placed over hot stones in a shallow hole in the ground to cook for at least two hours. That evening as we sat in the restaurant the senior waitress (she wore a Mother Hubbard, not the staff uniform, to show her status) carried in the bougna and set it on the serving table beside us. She produced a large pair of scissors to cut around the banana leaves, the top 'lid' was lifted off, and there was our delicious, moist and flavour-filled dinner of fish, yams, sweet potatoes, tomatoes, pumpkin and green bananas, with all imbued with the oils and flavour of the banana leaves. Kanaks must have big appetites: there was enough food in that one banana-leaf basket to satisfy six Crusader back-rowers. When we suggested the restaurant staff might like to share the leftovers, there were big smiles all round.
André: One day we ended up stopping at a café in Baie des Citrons which looked appealing. It turned out Lemon Bay's clean modern lines and bright paint (27 Promenade Roger Laroque) stood out to us because it was owned by Aussies. One of them, Michael, gave us some solid restaurant recommendations for our final two nights. Fishgood (29 Rue Duquesne) lived up to its name. First you need to go up a dark no-exit street and then you need to convince yourself that this place that looks no better than a diner is really it. Run by a family with roots in Wallis and Futuna their menu – written in French only, and no English spoken – is heavy on the freshest, best local tuna prepared in various Polynesian styles. Jenny had the tartare, which was tuna lightly marinated in lime juice, salt and pepper. I had the house speciality: Tahitian Chinese-style raw tuna dressed with sesame oil and seeds, ginger and spring onions. Wow, it was good. The next night we went to Marmite et Tire-Bouchon (5 Rue Jules Garnier). Michael had advised we should book – he was right – and his description of "an older crowd" was correct too. This seems to be where well-off locals come for a quiet semi-formal evening out. Also, come to think of it, the only place we ate with a direct view of the water. The menu contained an intriguing mix of trad French and Asian cuisine – sometimes on the same plate – which was of course just what we were looking for. I chose a pasta-baby-squid-persillade dish and Jenny had beef in red wine with confit carrots. The dots and swirls and stacks on the plates that were arriving at tables around us could have caused concern, but the waiters were super friendly and efficient and put us at ease. And the meal didn't disappoint. Fresh and delicate in a Pacific-rim way and au point in a French way.


Jill: Perhaps our most memorable meal was our dinner with the nuns. We'd been told that an order of nuns had a restaurant where they served good food so we found our way to the coast near Magenta airport. All the staff at L'Eau Vive du Pacifique (112 Route du Port Despointes) were women, all clad in long colourful dresses; nothing but a small crucifix around their necks to show any religious affiliation. The room was busy with family groups and guests of various ethnicities enjoying the simple food on offer. We ordered our usual New Caledonian dinner of local fish and were just finishing about 9pm when our waitress handed us a song sheet with the words of Ave Maria printed in French. She explained that at 9.15 each night the staff all sang together.
Sure enough, soon there were about 12 staff – not only the front of house staff but the chefs, kitchen hands and others – standing quietly at different points around the dining room. One started playing her guitar, we stood and soon everyone was enjoying – and sometimes singing along with – the hymn. It was a beautiful ending to our final night in la Nouvelle Caledonie.