Auckland food writer and stylist Jane Rangiwahia shares her understanding of Matariki – and a recipe based on traditional rewana bread.
Despite my surname, I didn't grow up in Te Ao Māori. As an adult, I have become more aware and involved in Te Ao Māori through working at the University of Auckland, in Ngā Pae o te Māramatanga (New Zealand's Centre of Māori Research), which I do in addition to my freelance food writing and styling. My understanding of Matariki comes from my own personal experience; to me it's about new beginnings, but also about paying respect to our tīpuna (ancestors).

Today Matariki is widely celebrated in Aotearoa, however the deeper meaning sitting behind it is often missing. I am not an expert by any means as I am still learning, however what I do know now is that Matariki means so much more than just a cause for celebration. To unearth more meanings of Matariki my next steps are to learn more about the Māori maramataka (lunar calendar) and the meanings of the stars that make up Matariki.
In the meantime, I encourage you all to gather together your whānau and friends, share kai together and remember loved ones that have passed – while also being excited about new beginnings.
Why not give rewena bread – a recipe dear to many Māori – a go? I've used kūmara instead of potato in the version below, which makes one loaf of bread and six burger buns. The burger buns can be used to make mussel (kūtai) burgers. The mussel fritters are delicious just on their own.

Mauri ora e hoa mā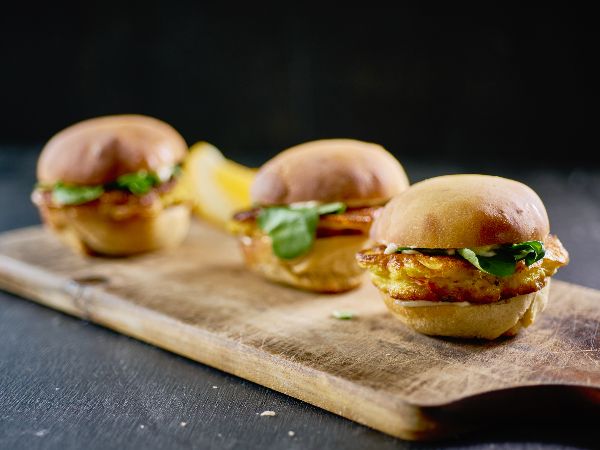 Kūmara Rewana Bread
Makes 1 loaf and 6 burger buns

For the kūmara bug:
150g kūmara, peeled and diced
150g high grade flour
20g sugar
2g dry active yeast
For the kūmara bug food:
½ cup warm water
1 tsp sugar
½ cup flour
Place the peeled and diced kūmara in a medium saucepan and just cover with cold water. Bring to the boil over medium heat and cook until soft (about 10-15 minutes). Leave to cool to room temperature.
Add sugar, flour and yeast to the cooked kūmara and mix together. This is your bug for the dough. Place the mixture in a large container and cover with a lid. The bug will need to be fed every 1-2 days using the kūmara bug food recipe above. The longer a bug is left to ferment, the better (at least a week).

Kūmara Rewena
This recipe is easiest if you use a stand mixer with a dough hook attachment. You can knead the dough by hand but it will be a great workout!

1 teaspoon dry active yeast
1 cup water
285g (1 cup) kūmara bug
100g (1 small) kūmara, peeled, cooked, diced
2 Tbsp honey
3 cups high grade flour
3 tsp iodised salt
Combine the yeast, water, kūmara bug, cooked kumara and honey in a bowl. Mix well and set aside for approximately five minutes to allow the yeast to activate.
Combine the flour and iodised salt in the bowl of a stand mixer fitted with a dough hook. Add the kūmara-yeast mixture to the flour and salt. Mix on low speed for five minutes, then increase the speed slightly and continue mixing for a further five minutes. The dough should pull away from the sides of the bowl and be smooth and elastic. (If you don't have a stand mixer, combine all the ingredients in a bowl and mix until it is just starting to come together. Once it has just started to come together, remove dough from bowl and place on a kitchen bench then knead by hand for 10 minutes.)
Lightly spray a bowl with cooking oil and add the kneaded/mixed dough. Wrap tightly with plastic and leave to proof at room temperature for approximately an hour.
Once the dough is proofed, remove it from the bowl and divide the mixture in half. Shape one half into a loaf and place in a lightly oiled pan (I use a 20cm round cake tin – you could use a loaf pan). Divide the remaining dough into six balls. Flatten them slightly to the shape of a burger bun and place on an oiled baking tray. Cover loosely with plastic wrap and leave to proof again until doubled in size.
When the dough is almost fully proofed, preheat the oven to 190C. Uncover the loaf and buns and bake for approximately 20-25 minutes or until golden brown and the loaf sounds hollow when tapped. Remove from the oven and cool on a wire rack.

Kūmara Kūtai Pākā (Mussel Kūmara Rewana Burger)
Serves 6

6 Kūmara Rewana Buns
6 kūtai pākā (recipe follows)
¼ cup butter
¼ cup good quality mayonnaise
Watercress leaves
For the kūtai pākā:
1 cup self-raising flour
1 egg
1 cup milk
1 tsp curry powder
½ tsp salt
½ tsp ground pepper
250g mussel meat, each piece chopped into three bits (you'll need about 1.5kg fresh mussels)
2 spring onions, finely sliced
1 firm tomato, seeds removed and finely diced
3 Tbsp extra virgin olive oil, for cooking

Mix flour, eggs, milk, curry powder, salt and pepper to a smooth batter. Add the mussel meat, spring onions and tomato and mix well.
Heat the oil in a frying pan over a medium heat. Drop in spoonfuls of the mussel mix (make them the same size as the buns) and cook in batches, carefully flipping halfway through, until the patties are golden brown on both sides. Keep warm.
To assemble the burgers, slice the kūmara rewana buns in half, and heat slightly in a warm oven or under a grill. Spread each side of the bun with lashings of butter, then spread over the mayonnaise, place a mussel pattie on the bottom of the bun, then add watercress and burger bun tops. Serve immediately.