Food Writers New Zealand Conference 2019
October 18, 2019 @ 9:00 am

-

October 20, 2019 @ 11:00 am
Get set for three fabulous spring days in the lush Waikato for this year's Food Writers New Zealand Conference.
Friday 18th October to Sunday 20th October 2019.
 The conference programme is put together by our Events Committee with the support of local Waikato members is a mix of speakers, discussions, presentations and professional development with the opportunity to listen, learn and network with other members.
Click below to see the programme…
FOOD WRITERS NEW ZEALAND CONFERENCE PROGRAMME 2019
Pat Nourse 
Pat Nourse is the creative director of Melbourne Food and Wine Festival. A travel writer and restaurant critic with some 20 years' experience, he was an editor at Gourmet Traveller for 14 years, and his work has been published internationally in the likes of Saveur, Travel + Leisure, Fool, Afar, Lucky Peach and Condé Nast's Gourmet. Pat has chaired voting for Australia/Oceania for the World's Best 50 Best Restaurants since 2006, is a curator of the forthcoming 2019 Phaidon release Signature Dishes That Matter, was guest judge in the 2019 Metro Restaurant of the Year Awards, and shares his eating and travel adventures on instagram as @patnourse  Photo credit/Andrew Finlayson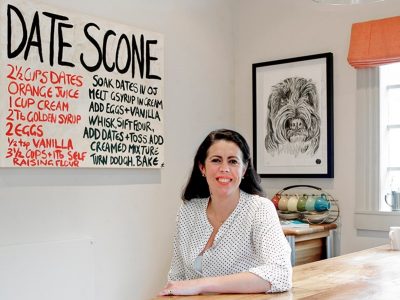 Sarah Meikle 
Sarah is the CEO of the Wellington Culinary Events Trust and Festival Director of New Zealand's largest and tastiest culinary festival, Visa Wellington On a Plate (Visa WOAP).  Sarah is also Event Director of Beervana, the Road to Beervana and Highball. Helping tell NZ's food story is hugely important to Sarah and she has been fortunate enough to have been invited to speak to a number of conferences around the world sharing her thoughts and experiences on the role that food tourism plays in a country's branding and positioning. Sarah is an Executive Member of Eat New Zealand. Photo Credit/Victoria Birkinshaw
Daniel Eb
Daniel is a communications specialist with a love for the land.  In an age of shifting social sentiment, disruptive technology and a redefined social license, the story of rural New Zealand sits at a crossroads. It's a story about good farmers and small towns, strong values and the core of the Kiwi identity. The way we tell that story needs to change.  Daniel helps organisations understand their place in a changing world and how digital transformation, particularly in communications, can deliver results. His background reaches across tech communications in Europe, start-up success stories at home, service in the NZ Army and running Angus cattle on the family farm.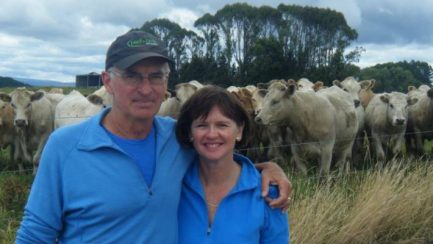 Mike and Sharon Barton – Glen Emmreth Farm
Mike and Sharon Barton live on the north western side of Lake Taupo where they own a 142ha beef finishing property overlooking the lake.  More than 20% of the farm is in conservation and riverbank plantings. Their farm has been the site of a seven-year trial by Ag Research Ltd looking into methods of mitigating nitrogen leaching from beef farming systems. In addition, Landcare Research have established a permanent deep drainage laboratory / lysimeter facility on the farm to continue researching ways of lessening the environmental footprint from food production.